Local History Notebook
A very assorted rag-bag, Im afraid!
A transcript of the book by Sir Clement Jones, published 1948. Transcribed by Diane Coppard for the Westmorland Genealogy Group and reproduced by permission of Tim Clement-Jones
Hamsterley, County Durham
Hamsterley Inclosure

Extracts from the Inclosure Award of 1760
Title of Plan of the Inclosure Award
Byrkeknott
An iron bloomery (ie smelter) was started up in 1408 in Byrkeknott in South Bedburn, Hamsterley.
General notes.
The Account Roll of a Fifteenth-Century Iron Master. The Latin text of the original accounts of the first year of operation of Byrkeknott iron bloomery transcribed together with an introduction in English by G.T. Lapsley in The English Historical Review Volume 14 1899 pages 509-29.
An English translation of the first eight weeks' accounts.
Wolsingham
The History of the Parish of Wolsingham: by H. Conyers Surtees 1929 (html) (pdf 1.8M)
The Etherley Incline
The Etherley Incline formed the western end of the Stockton & Darlington Railway - the first first locomotive (the Locomotion) drawn railway in the world (1825). However the initial slopes were too steep for any locomotive, ancient or modern (other than rack railways), and the coal wagons were hauled by stationary engines until they were brought to tolerable gradients at Shildon. I recently walked the Etherly Incline and compiled this note as a result. A note on the Etherly Incline of the Stockton & Darlington Railway.
Medieval Dates
Medieval chronology and dating - an introduction and links on www.medievalgenealogy.org.uk
A calendar with saint's days, etc
Calculator for regnal years
Regnal years and dates of accession
History of the Baptist Churches in the North of England
from 1648 - 1845: by David Douglas of Hamsterley published 1846 (pdf 8.7M)
Records of the Churches of Christ, gathered at Fenstanton, Warboys, and Hexham 1644 - 1720

edited for The Hanserd Knollys Society by Edward Bean Underhill 1854.
Hexham Baptist records 1652 - 1682 (pp289-300) 649kB pdf, 55kB html transcription
Hexham correspondence
Anecdotes illustrating Weardale society by Jacob Featherston in 1840. Click on illustrations to view higher resolution images (1MB)

(Word version -illustrations not included)
Derwent Row, Broughton Cross, Cumberland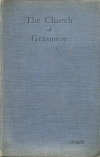 The Church of Grasmere by Mary Armitt 1912
A history of Grasmere in Westmorland. Transcription in progress - paused for a long time!
A number of manorial documents from Eskdale (Lake District) in Cumberland transcribed by Dave Bradbury.
A discussion of the rank of gentleman in soc.genealogy.mediaeval in 2003
Some notes introducing 'Inquisitions post mortem' and listing sources available on line
The Northumberland & Durham Family History Society preface to their microfiche reproduction of Herbert Maxwell Wood's (handwritten) transcript of Canon Raine's abstracts from wills at York
A booklet printed in 1934 by Benjamin Smith Wignall Simpson.
Reprinted in 1950 and revised in 1974 together with Dale Larnin
Links
Steve Bulman's excellent parish information in "Images of Cumbria"
Records of the Barony of Kendale - Extracts from early records of south Westmorland originally published (1923, 1924) by the Cumberland and Westmorland Archaeological and Antiquarian Society, published on the web by British History Online
John Ostle's Journal John Ostle of Silloth, Cumberland (1828-1890) kept a journal 1855 - 1866 in which he recorded the happenings, both momentous and mundane of a Quaker farmer's life.

Northumberland Yesterday and To-day. (by JEAN F. TERRY, 1913) (Mainly north of the Tyne)
Parish Registers (cached) - some historical notes on the Joiner Marriage Index Site
Copeland Research Historical Information about Copeland (Cumberland south of the Derwent) from Neville Ramsden
Also by Neville Ramsden:-
A Copeland Journal 'This Journal is published to give family historians an insight into the history of the ancient Copeland district of Cumberland also known as Allerdale.' (Update of Copeland Research)
West Cumberland Tysons by Neville Ramsden
Wasdale Head
19th Century Whitehaven
The History and Antiquities of the County Palatine of Durham -Volumes 2 and 3 available on-line
Past Presented - Eskdale A growing source of information on Eskdale in Cumberland ('Not that Eskdale north of Carlisle') from Dave Bradbury
The pre-Conquest Church in St Bees, Cumbria The history of St. Bees before the Norman Conquest is shrouded in mystery. In this article, local historian John Todd seeks to shed new light on the possible extent of influence of St. Bees in Pre-Conquest times. It was first published in 2003, and is reproduced on the St. Bees web site by permission of the author with full notes and references.
The Story Of Rainow A Local History of Rainow in Cheshire compiled by the Rainow W.I. in 1974. A transcribed version at an html page is available here, which allows searching for indivual names, places etc.
A lengthy quotation about the ancient parish of Yester from the Statistical Account, published in 1835.
A history of lead mining at Leadhills and Wanlockhead.
The 19th century iron mines of Eskdale
Alexander Garden Sinclair - Scottish Painter 1859 - 1930